That set of DVDs has been edited and published by Cindy Meehl, Director of the great movie Buck. She had hundreds of hours of footage and picked the best parts to show more about Buck Brannaman horsemanship and philosophy.
Each DVD is cut in several chapters and introduced with thoughts and interviews of Buck Brannaman: On Groundwork, What I learnt from Ray, On Release, On Fear, Getting to the Feet, On Gimmicks, Buck's Approach…
We can divide these DVDs in three sets: Groundwork, Lessons on Horseback, Problem Solving & Words of Wisdom.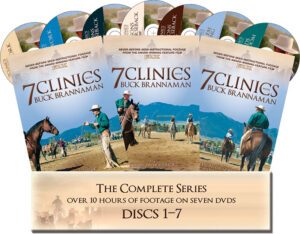 Continue Reading →